A Green Winter Wonderland @ HFC
19 November - 31 December 2021
Step into a sustainable and whimsical woodland as you shop and dine at HFC this Christmas.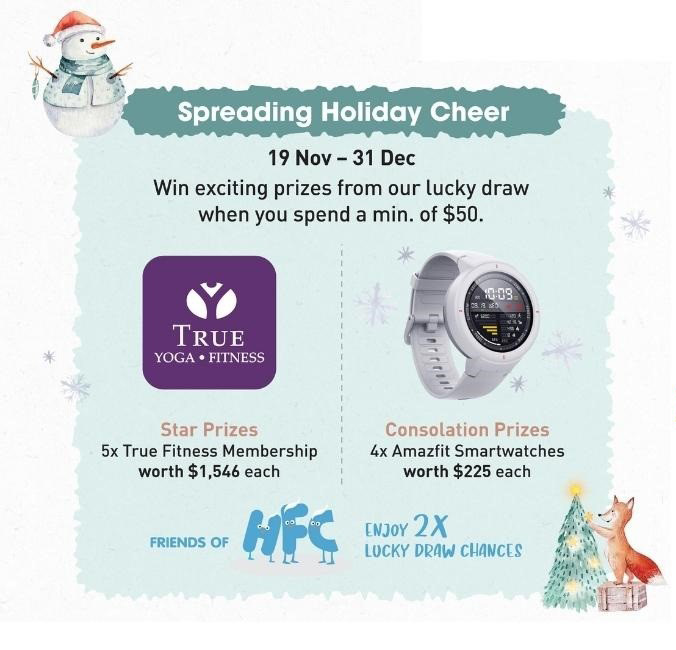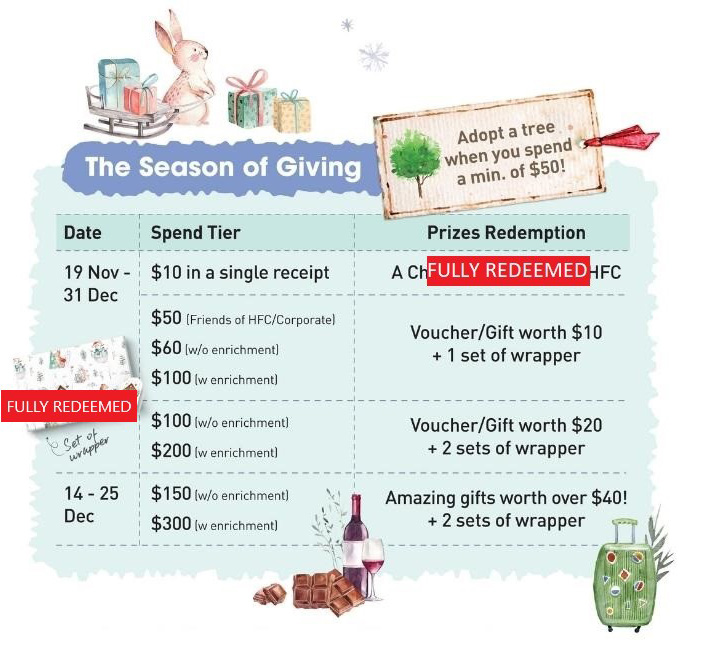 Redemption of all vouchers will be at the Level 3 Information Counter (close to BabySPA) daily from 10.00am – 9.30pm, unless otherwise stated.
Corporate Card holders are required to present their Membership Cards at the Information Counter prior to redemption.
All shoppers are limited to a maximum of 1 redemption per day unless otherwise stated. Terms and Conditions for redemption per tier applies and shoppers are not allowed to redeem 2 redemptions worth of vouchers in a single redemption.
For full terms and conditions, please view here.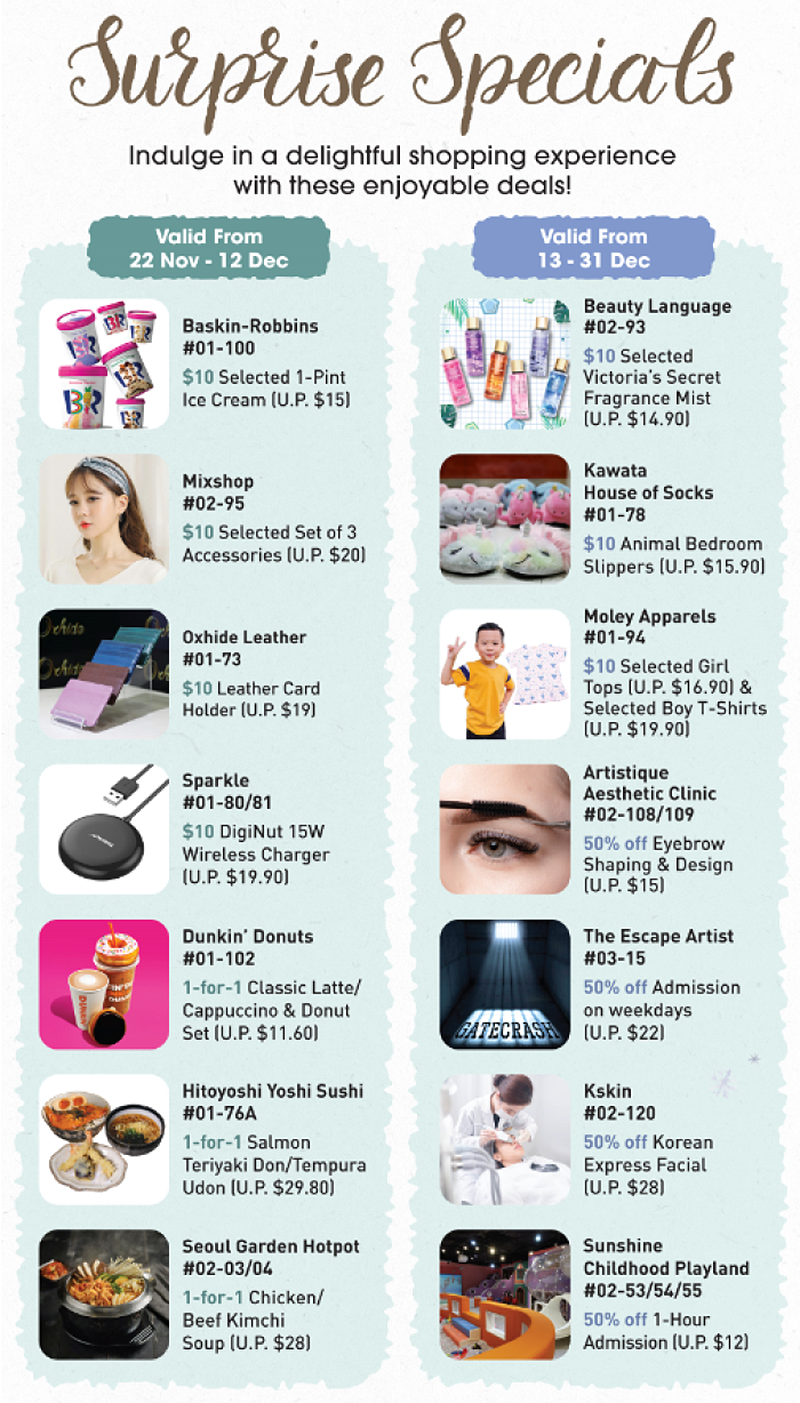 While stocks last. Max. 2 redemptions per transaction. All images are for illustration purposes only. Prices may be subjected to prevailing Service Charge and GST. Change in-store for more details.
Fun Parade

1 Aug - 28 Aug 2022

Save to Calendar 2022/08/01 2022/08/28 Singapore/Asia Fun Parade Celebrate National Day and everything that makes u ... Harbour Front Centre, 1 Maritime Square Singapore 099253

Read more

Recycle Your E-waste & Receive Vouchers!

13 Jun - 31 Dec 2022

Save to Calendar 2022/06/13 2022/12/31 Singapore/Asia Recycle Your E-waste & Receive Vouchers! .detail-page .fullwidth { width: 100%; } ... Harbour Front Centre, 1 Maritime Square Singapore 099253

Read more

Sustainability Efforts at HarbourFront Centre

13 Jun - 31 Dec 2022

Save to Calendar 2022/06/13 2022/12/31 Singapore/Asia Sustainability Efforts at HarbourFront Centre td{ border:0!important; backgrou ... Harbour Front Centre, 1 Maritime Square Singapore 099253

Read more